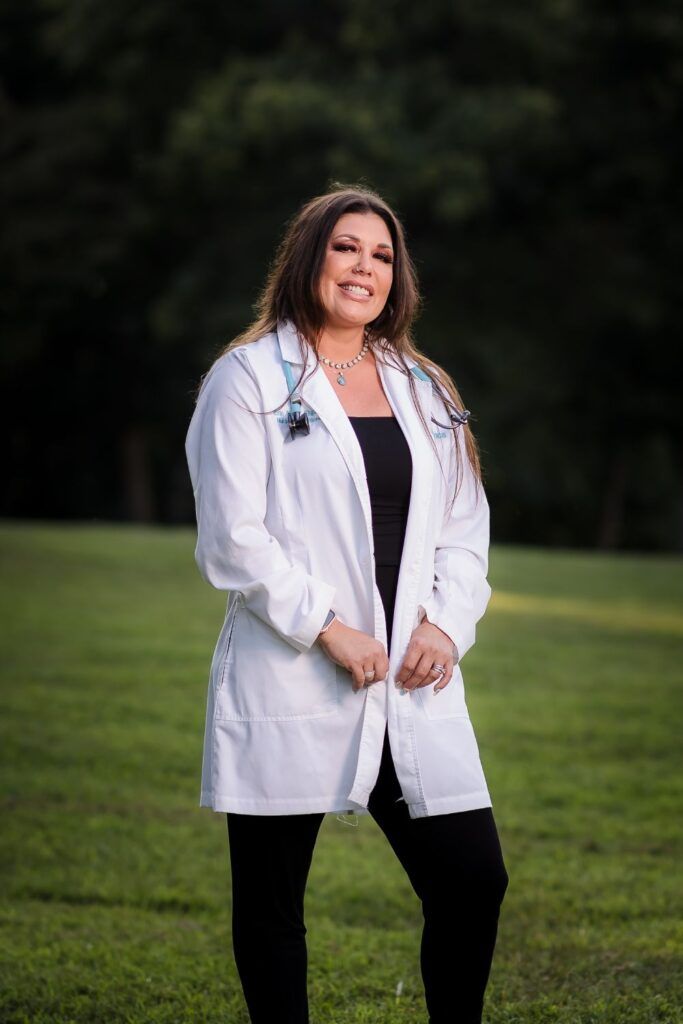 Erin started a business at the age of 6 making and selling friendship bracelets. She named the business "Lots of Knots" where she made custom bracelets and sold them to friends, family, and at sporting events. The desire and passion to have her own business started as a child and has continued to be one of her dreams.
Erin grew up with 2 sisters, Amberly and Tisha. Amberly is 18 months younger than Erin and in school they were only a year apart. They were best friends and inseparable. Tisha was the older sibling; she was 8 years older than Erin. Tisha was like the second mom for Erin and Amberly. Tisha was bossy and liked to tell her younger sisters what to do. As the girls grew up and had children, the bond between them grew. Darlene the girls' mother was the matriarch behind it all. Tisha, the oldest sibling, was diagnosed with breast cancer in 2013. This traumatic period was difficult but the girls' including their mom came together and supported one another. After the first round with cancer Tisha was in remission almost 5 years when it returned with vengeance. She fought the last 3 years of her life hoping to meet her first grandchild. This dream didn't come true as she passed away on September 25th, 2020. The memories of Tisha will always be with her friends and family.
As a dedication to her sisters and mom, Erin wanted to name her new business after them. She came up with D'CATE and each letter represents one of the girls. D- is for Darlene, the mother that started it all. C- is for Cecilia, Erin's daughter, and the only granddaughter. A- is for Amberly, Erin's younger sister. T- is for Tisha, Erin's older sister that passed away due to breast cancer. And last but not least is E- for Erin.
Erin's daughter, mom, and younger sister plan to work part-time at D'CATE Aesthetics and Medicine. Tisha will be there every day in spirit!!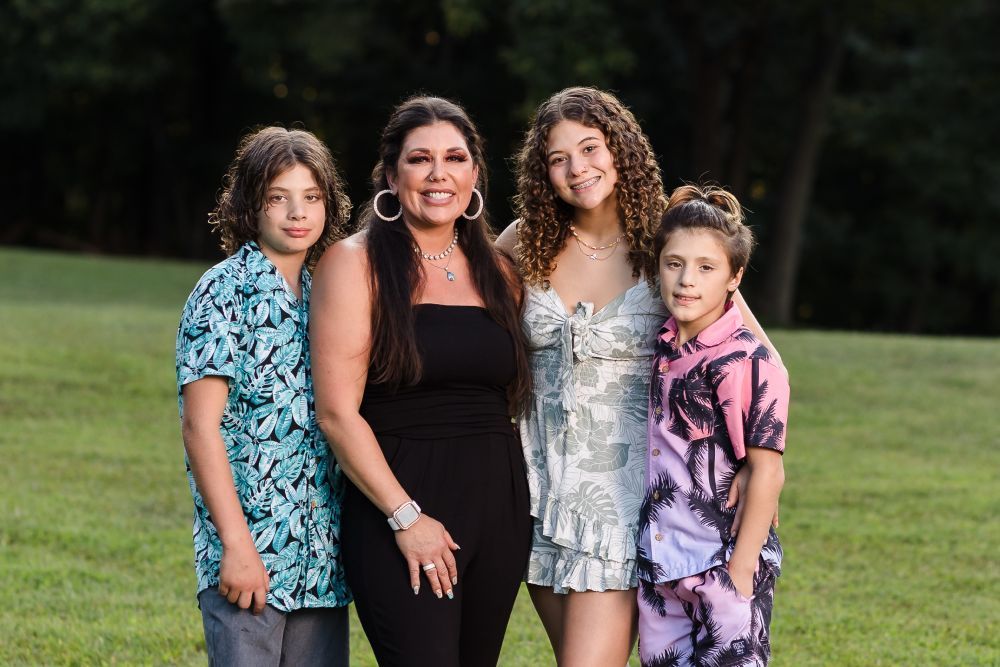 Erin Alouf started working in cosmetic surgery in 2004, alongside Dr. Gregory Alouf at Alouf Aesthetics in Salem, VA. She graduated from Roanoke College with a bachelor's degree in business and a minor in healthcare administration. Erin returned to school to pursue her love for medicine and graduated as a registered nurse in 2016. Then, immediately after graduating and passing the state nursing board certification, she enrolled in the Family Nurse Practitioner (FNP) Master of Nursing Science program at Simmons University. She completed the FNP program in 2019 and worked at Alouf Aesthetics in Salem, VA until the summer of 2022. She has extensive training and experience in injectables, lasers, permanent cosmetics, and surgical care. Erin is currently enrolled in the Doctor of Nursing Practice program at Simmons University and will graduate in 2024. Erin's true passion is helping others.
Erin lives in Roanoke, VA with her three children Cecilia (15 years old), Kaelan (12 years old), and Kai (10 years old). She enjoys traveling, watching her children play sports, working on home projects, and decorating.